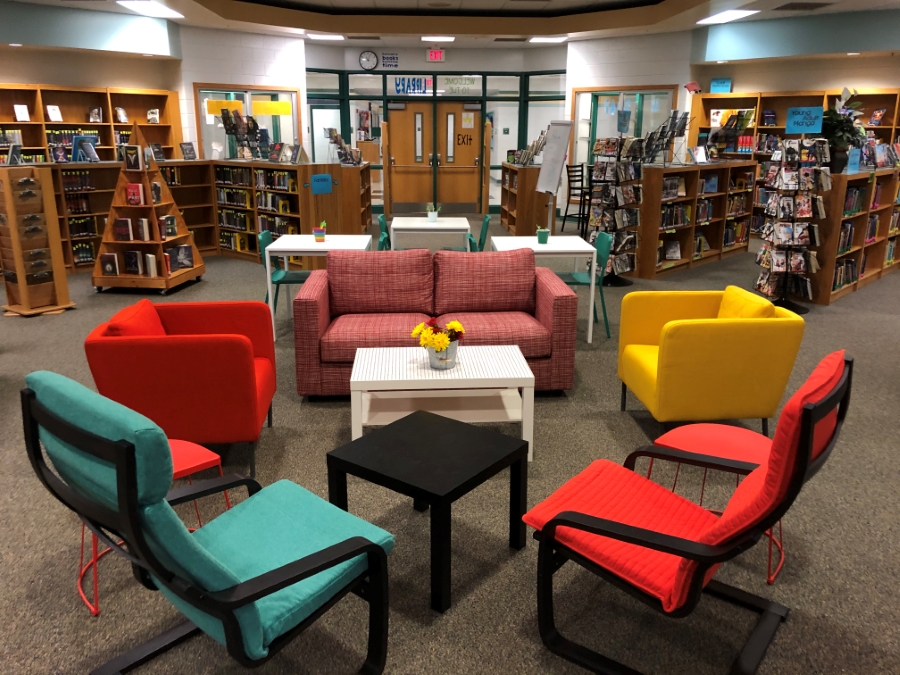 Welcome to Bull Run Middle School Library
Library Mission Statement:
Collaborate with staff and students in support of instruction and curriculum to enhance learning.
Enable students to access, evaluate and synthesize information from a variety of sources.
Encourage life-long intellectual curiosity by providing an inviting and positive environment.
Library Hours:
Monday thru Friday 7:55 a.m. until 2:55 p.m.
Circulation Policy:
Students may check out 2 books for 2 weeks. Books may be renewed, but must be presented to the librarians for renewal. Overdue notices are sent out once a week. Even if students have lost book fines, they can always get always get a loaner book or magazine.
Library Staff:
Mrs. Elam - Instructional Technology Coach, elamjl@pwcs.edu
Ms. Lang - School Librarian, langkj@pwcs.edu 
Mrs. White - Librarian Assistant, whiteas1@pwcs.edu